Elo!
Bagi yang rajin menjengah blog ni, akan perasan berapa ratus juta ribu kali aku tukar layout. Nak mencari identiti la konon. But somehow, setelah solat istikharah dan perbincangan dengan mak bapak, aku da setuju nak settle with this layout template, sampai bila bila. Gitchiewwwww.
Dalam sibuk mengubah layout sana sini, aku terdelete bloglist aku. Lagipun aku rasa dah tiba masa untuk renew sebab bloglist terakhir hari tu, ramai yang dah delete blog and their link is not working anymore. Meninggalkan dunia blogging kot. But anyway, yang mana kekal ni, sudi sudi la join bloglist aku kali ni.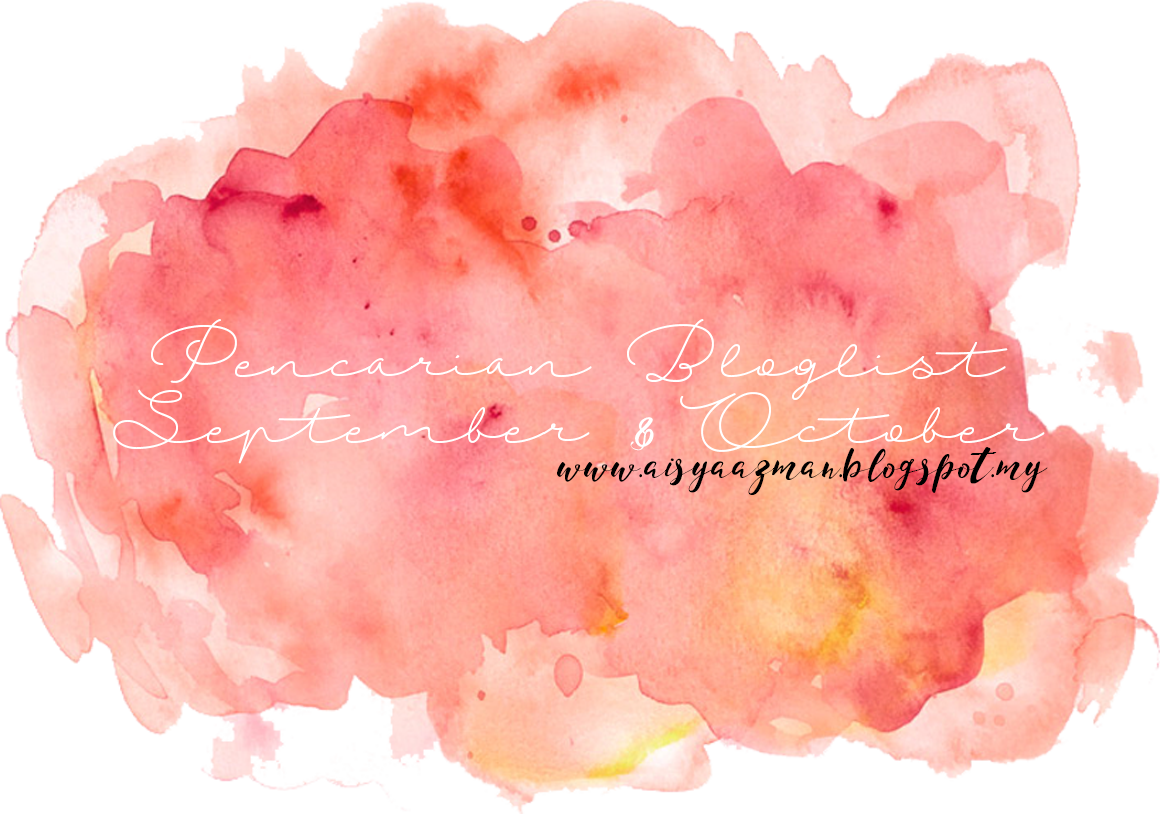 Ramai yang tahu, bulan Oktober adalah bulan kelahiran aku. Aku pun ada buat giveaway tahun lepas. Ingat tahun ni, dengan gembiranya, nak buat lagi!
Tujuan aku buat bloglist ni, adalah aku senang nak jalan jalan tengok blog masing masing and bagitau bila bermulanya giveaway akan datang. Senang cerita, kalian akan tahu dulu sebelum yang lain.
Tiada syarat yang susah untuk bloglist kali ini. Cuma
Buat entry bertajuk Pencarian Bloglist AisyaAzman Sept & Oct 2016
Copy coding yang disediakan di bawah & pastekan di ruangan entry sebagai HTML
Pastikan banner ini di link kembali kepada entry asal iaitu entri di blog aku. Sekiranya tidak, entry kalian di anggap tidak valid.
Publish dan tinggalkan link entry kalian di ruangan komen di bawah
Tarikh tutup adalah adalah

18 October 2016

jam

12.00am.
Gosh i hope everything works! Kalau ada mana mana yang tak menjadi, please let me know ASAP, okay guys?!
Have Fun!
AisyaAzman
---
Thank You For the Time Spent, Guys. Do Leave A Comment!
---